Surprise proposal at Sunset in Porto 🖤
I have to tell you about the most incredible photoshoot I did! It was a surprise marriage proposal in Porto, by the banks of the Douro River, with the D. Luis Bridge in the background and a live band playing "Sweet Child O' Mine" by Guns N' Roses. It was simply magical!
Preciso contar pra vocês sobre a sessão fotográfica mais incrível que eu fiz! Foi um pedido de casamento surpresa no Porto, às margens do rio Douro, com a Ponte D. Luis ao fundo e uma banda tocando "Sweet Child O' Mine" do Guns N' Roses. Foi simplesmente mágico!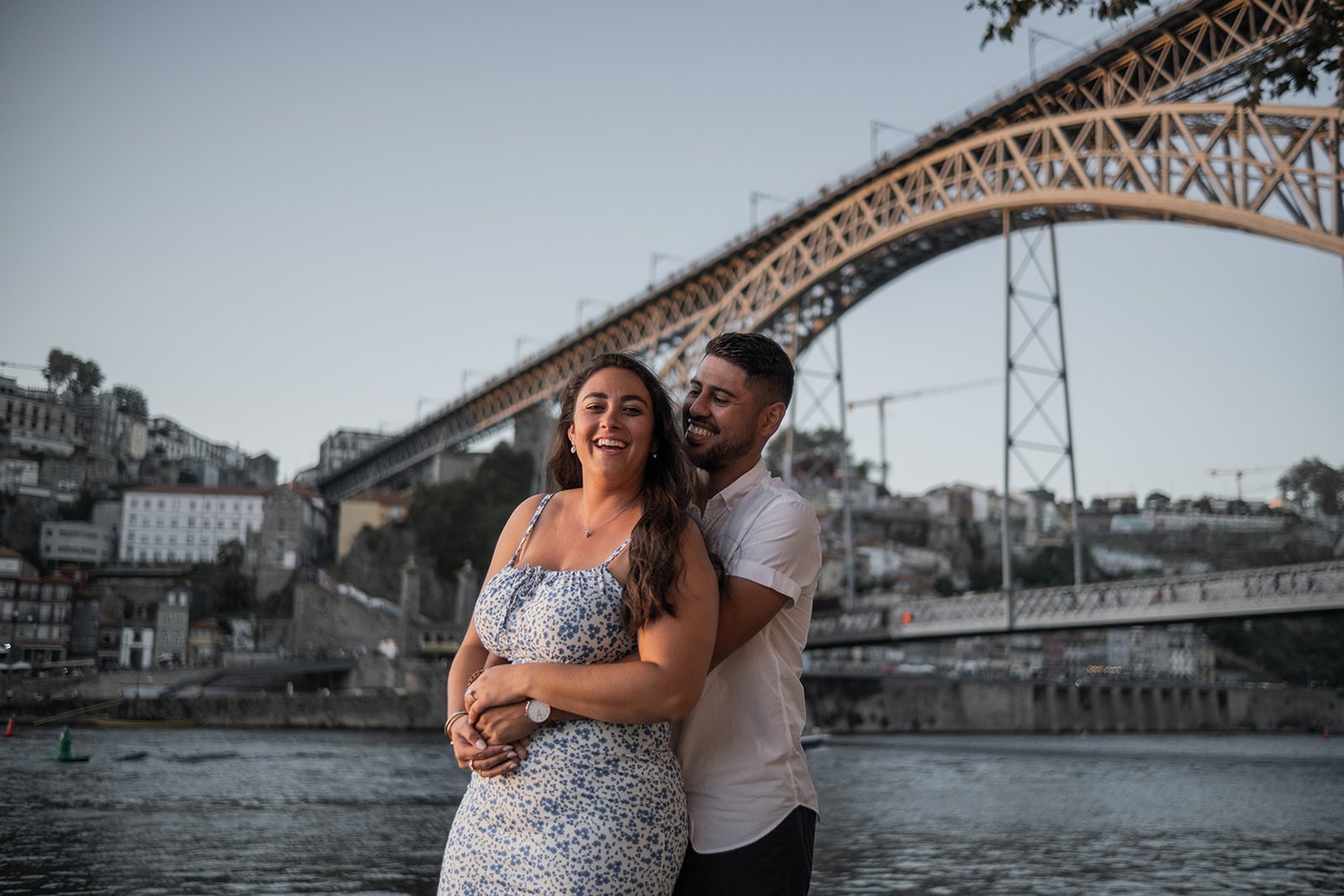 Josue planned every detail meticulously, and when the moment came, Amanda was completely surprised by the proposal. I was there to capture every emotion, every smile, and every detail of this special moment. The soft sunset light, the stunning scenery, and the live music made it even more special.
The photos turned out amazing! The engagement ring sparkling, Amanda's teary eyes, and Josue's radiant smile, everything was captured so that they can relive this moment whenever they want. It was a unique and unforgettable experience, and I feel honored to have been part of this love-filled and emotional surprise marriage proposal. Love is in the air! 💍❤️️
Josué planejou tudo nos mínimos detalhes e quando chegou o momento, Amanda ficou completamente surpresa com o pedido. Eu estava lá para registrar cada emoção, cada sorriso e cada detalhe desse momento especial. A luz do pôr do sol, o cenário deslumbrante e a música ao vivo tornaram tudo ainda mais incrível.
As fotos ficaram maravilhosas! O anel de noivado brilhando, os olhos cheios de lágrimas da Amanda e o sorriso radiante do Josué, tudo foi registrado para que eles possam reviver esse momento sempre que quiserem. Foi uma experiência única e inesquecível, e eu me sinto honrado em ter feito parte desse pedido de casamento surpresa cheio de amor e emoção. Ah, o amor está no ar! 💍❤️️
What do you think? Would you surprise your partner like Josué did? If you said yes, send me an email and we can start planning your magical moment that you both will remember forever.
O que você acha? Você surpreenderia seu parceiro como Josué fez? Se você disse sim, envie-me um email e podemos começar a planejar seu momento mágico, que os dois lembrarão para sempre.